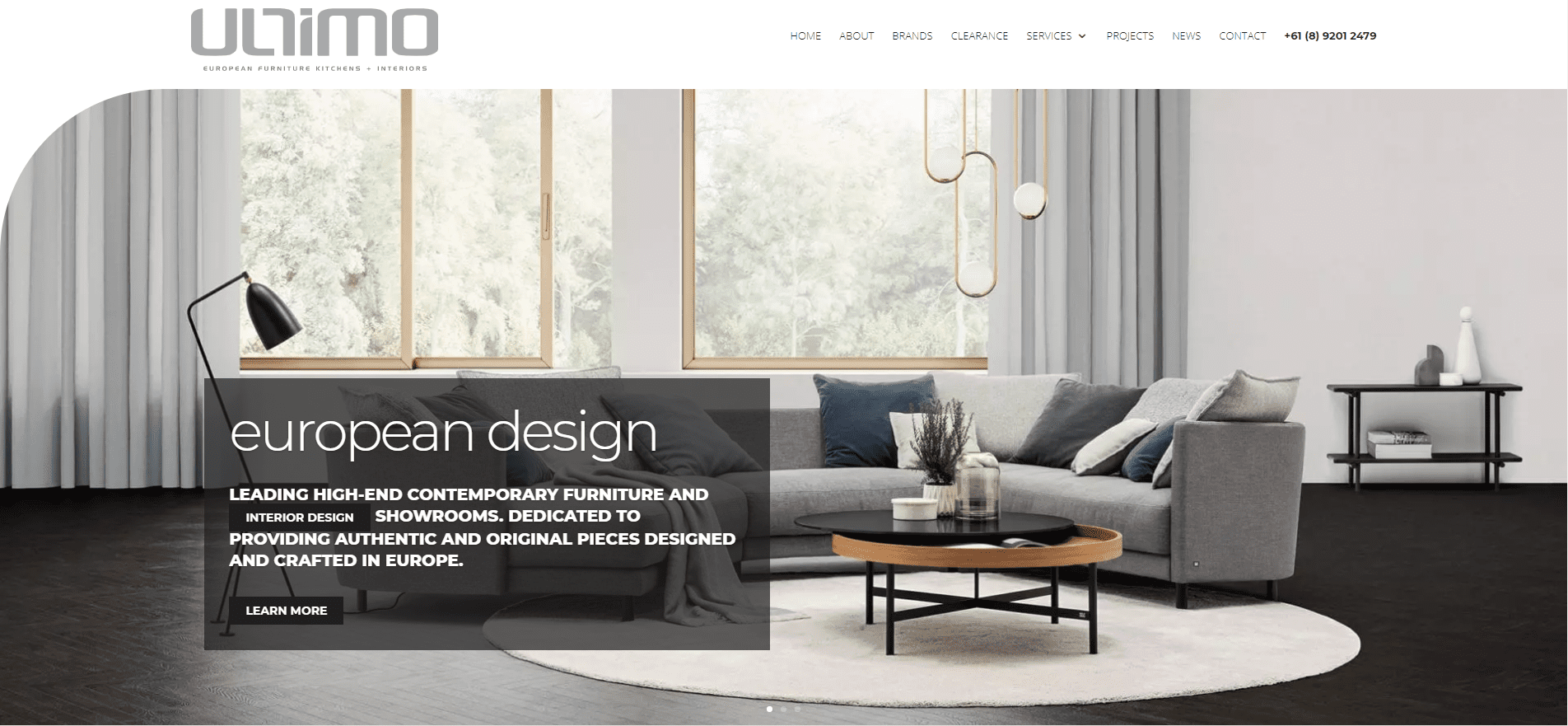 Ultimo engaged with us to look at their digital marketing and online presence. After a discovery session with one of our senior digital marketing strategists we put together a proposal and did a full audit of where Ultimo currently was sitting in the digital world.
The first thing we look at when a new client comes to us is their website and so our web development team conducted a comprehensive website audit for ULTIMO. Although the website's aesthetic was good, the backend of the website was having critical issues.
The WordPress database was out of date and there were no website backups done, there was also a plethora of WordPress plugins that were outdated. As the client had expressed interest in an eCommerce function on their website, we put together a proposal to do a complete rebuild.
Our goal was to create a design that represented ULTIMO and reflected the high-end products and immaculate design that you see and feel when you enter their showroom. We chose to utilise white space to create that modern, luxurious feel whilst incorporating curves that mimicked the ULTIMO logo.